London, Manchester, Los Angeles and Honolulu...
Promoting work by LGBTQ+ artists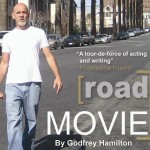 Starving Artists is an acclaimed internationally touring theatre company founded by American actor Mark Pinkosh and British writer Godfrey Hamilton, acclaimed as "one of today's most exciting theatrical partnerships" (London Evening Standard). The company has worked in the US since 1983 and has been touring in the UK, commissioning British theatre artists alongside their American counterparts since 1990.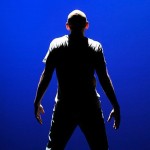 Mark's performance in Hamilton's play Road Movie won the inaugural Stage Award at the Edinburgh Festival as well as a Fringe First. Performances of Road Movie have now been seen around the world from Toronto to Dublin to Miami and foreign language productions have been presented in Rome, Munich, Paris and Geneva. A re-staging of Hamilton's hit show Take Me With You was recently seen in nine cities across Britain and featured actors Pinkosh and Ross Bautsch in a production directed by Jonathan Best and designed by Douglas Kuhrt.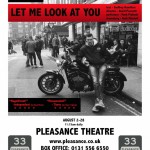 Starving Artists most recent project, Let Me Look At You, was written to mark 50 years since the partial decriminalisation of homosexuality in England, was written by Godfrey Hamilton and directed by David Prescott. Pinkosh performed it to great critical acclaim at The Pleasance Theatre at the Edinburgh Fringe in 2017. David Dolan Martin worked closely with Starving Artists to deliver a tour of this production across the UK from September 2018 - May 2019 and was responsible for a successful application to Arts Council England for investment by the National Lottery through Grants for the Arts.
Mark Pinkosh from Staving Artists says:
"As a part of the Starving Artists team responsible for expanding our touring footprint, David coordinated our touring partners, oversaw our recent application for funding and helped guide a fledgling organisation through the obstacles and intricacies of today's all-too-often complicated Arts Bureaucracy. His careful understanding of our work and intimate relationship with the artists involved make him an asset to any arts organisation."_
Photo credits: Mark Pinkosh, Penelope Tyler