David is currently working with Initiative Arts - a company he established with artist Jez Dolan, to deliver a project for the National Lottery Heritage Fund "Legacy of '67" The project is collecting the testimony of LGBTQI+ people who were affected by the changes that came from the partial decriminalisation of homosexuality in 1967 and subsequent changes in legislation. This research will deliver new material for Archives + at Manchester Central Library, and commission and produce a new play and visual art exhibition in early 2023.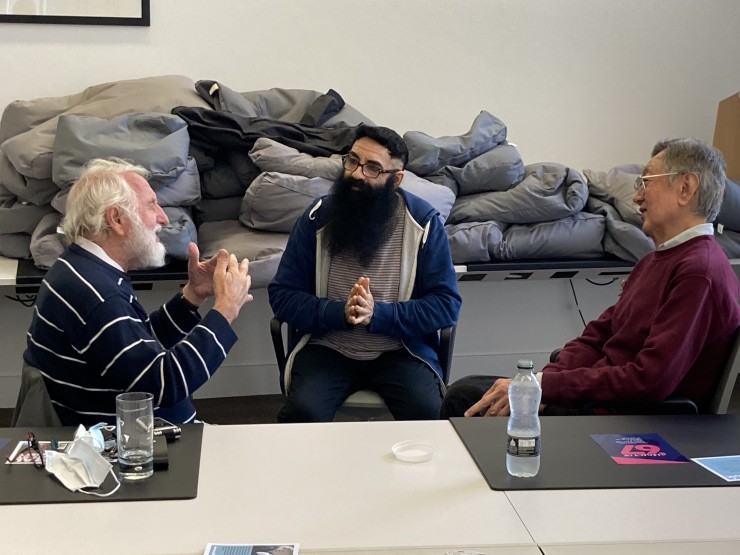 Business Planning, Organisational Change Projects, and the COVID-19 Pandemic
David is currently working with a range of organisations across England who are exploring new strategies that will help them deliver their vision and mission. This work can be manifest as a series of encounters with senior staff and trustees, or may take the form of structured practical sessions that examine the organisations place within its environment, whilst exploring new ideas and ways of working. David then works with the client to ensure that the results of this work are fully incorporated into current and future business plans.
This work was particularly relevant during the pandemic: a time of great instability for the sector. David worked with a range of organisations to ensure their sustainability and resilience at a time when they are unable to trade normally.
Since April 2018 David has raised £1,362,000 from Arts Council, Local Government, or from Trusts and Foundations to support the work of the organisations he is associated with.
He is also working with several cultural organisations in the North West to review their overall strategy for project work, research the best fit with the funding strategies of a number of trusts and foundations, and fundraise for them, where appropriate.
He has also worked on behalf of several arts organisations to support their relationships with Arts Council England, particularly during the recent renewal of the National Portfolio.
David continues to work with a variety of clients in evaluating their work, both for external funding stakeholders, such as Arts Council England, and for organisation's executive teams and boards.