Vacating Oldham Coliseum Theatre for essential repairs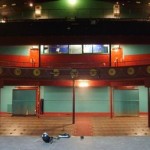 In 2012 it became vital to close Oldham Coliseum Theatre temporarily for eleven months for essential repairs that would guarantee its future for a further ten years, facilitating the longer-term goal of building a new theatre. During this refurbishment the company moved into alternative accommodation in Oldham and continued to produce work, thus ensuring continuity of employment to its staff team, minimising disruption and maintaining a presence as the principal cultural producer in the borough, promoting audience development.
'Out and About' - Production of Star-cross'd in Alexandra Park and building restoration - video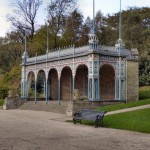 Whilst 'Out and About' the Coliseum delivered six original productions: a season of three plays performed in-the round; a newly-commissioned production of Star-cross'd by Ian Kershaw, which was performed in Alexandra Park, Oldham with a cast of hundreds; and two touring productions, one with digital specialists imitating the dog, and a second studio tour co-produced with Tamasha Theatre Company of a new play by Ishy Din.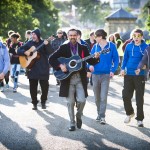 As part of the Executive Team, David was responsible for managing the move, and forming relationships with with external partners that allowed the company to continue its work. He was also responsible for finding additional financial resources to part-fund the refurbishment programme and for augmenting revenue during the period away from the theatre.
Kevin Shaw, Artistic Director and Chief Executive of the Coliseum says:
"The development of the 'Out and About' season of work was a testament to David Martin's ability to develop relationships with key stakeholders across a range of disciplines. The Company spent eleven months out of the building with barely a pause in its production of plays. It was a logistical triumph for which David can take great credit."
Photo and video credits: David Dolan Martin; Andonis Anthony; Joel Chester Fildes