Manchester, 10 October 2019
The lovely people at CAN are seeking to employ a Company Administrator. Community Arts North West (CAN) is a leading national organisation in the field of participatory arts, migration and social change. CAN's work aims to create expression and visibility for the diverse people and artists based in the region through dynamic partnerships and inspirational programmes of work. CAN is a National Portfolio Organisation of Arts Council England and a Manchester City Council Cultural Partner.
The closing date for applications is Friday 8th November 2019 - and here is the link.
Manchester, 8 October 2019
An excellent trip to Hope Mill Theatre tonight to see their in-house production of Mame - a musical that was last performed professionally many years ago. It was marvellous - beautifully sung, sensitively directed and acted, with some especially exuberant hoofing. I DO NOT KNOW HOW THEY MANAGED TO GET SO MANY PEOPLE COORDINATED AND LOOKING GOOD ON SUCH A SMALL STAGE!!
"Life is a banquet, and most poor suckers are starving to death!" That's the motto of Mame Dennis, one of musical theatre's all-time greatest heroines, in this brassy, hilarious and touching adaptation of Patrick Dennis's bestseller, Auntie Mame, starring critically acclaimed and two-time Olivier Award-winner Tracie Bennett as Mame.
It's playing until November 9 and is well worth a visit. See the link below for details of this and the rest of their programme.
Manchester, 5 October 2019
A busy cultural day! Saw Neil Tennant being interviewed by Andrew McMillan at the Royal Northern College of Music this afternoon as he promoted his new book One Hundred Lyrics and a Poem, published by Faber.
Then off to The Edge in the evening to see the excellent Barb Jungr performing songs from her new album Bob, Brel and Me, a compilation of songs by Bob Dylan, Jacques Brel and Barb herself. An excellent night in a really warm and intimate venue, who are themselves celebrating their new bar license, making the Edge a really cool place to hang out...
Berlin, 14 September 2019
Today I had the pleasure of participating in the walking tour of Isherwood's Berlin around Nollendorfplatz - the area in which Christopher Isherwood lived in the early 'thirties and which providers the inspiration for the play I am a Camera, which in turn led to the creation of Cabaret.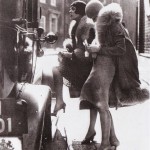 Starting and ending at Nollendorfplatz, this two-hour tour visited the neighbourhood the British writer lived in during his time in Berlin in the last years of the Weimar Republic and where he wrote his famous Berlin diaries. The walk includes readings from his novels and diaries and takes in the sights he wrote about and the cafes, bars and clubs he frequented. There is also a lot of pictorial reference material to see; the picture to the right shows two 'ladies' on the streets of Berlin in the '30s - you may notice a similarity between them and Tony Curtis and Jack Lemmon in the Billy Wilder movie Some Like it Hot; Billy was a frequent visitor to Berlin at this time.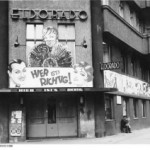 The house in which Isherwood lived still stands and so does the site of the Eldorado - the club that is called the Kit Kat Club in his writings and is itself a major star of the movie. The Eldorado was the premier queer nightspot in Berlin in the early '30s and was frequented by Isherwood, W.H Auden, Marlene Dietrich, and surprisingly leading Nazi Ernst Röhm! There is a fascinating article about the Eldorado here, written by Brendan Nash, who leads the tour; the photos here are all from Brendan's collection...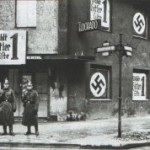 With the change in the political environment and the suppression of the queer, the Eldorado closed its doors in 1933 and its heterosexual jewish owners fled with their children, eventually settling in Australia. The club became the local headquarters of the Nazis. You note that they didn't even take down the nightclub's signs....
Brendan Nash - the guy who takes the tour is extremely knowledgable and very friendly. If you're ever in Berlin on a Saturday, then go! You can find him at mail@isherwoods-neighbourhood.com and on twitter @Cabaret_Berlin.
Nothing to do with work, but what a pleasure to sing with the marvellous Sunday Boys once again. This year our summer concert was at the Fairfield Social Club, just behind Picaddilly Station in Manchester. This is a converted railway arch underneath what was the track leading to the Mayfield depot - a difficult place to find, but a spectacularly cool setting and a superb accoustic. I think we sounded very good and it is always an opportunity to entertain, but also inform a mixed audience about the queer experience - not in a heavy way, but in good comradeship and in celebration.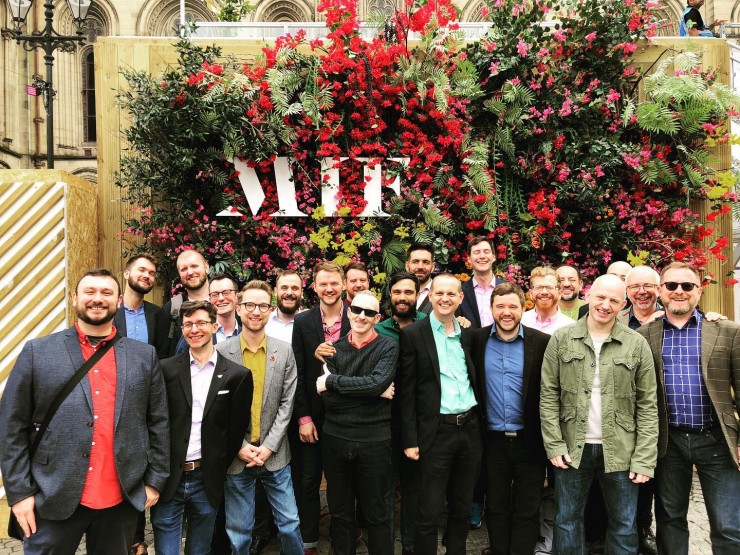 This is our second performance in seven days, following on from our performance at the 2019 Manchester International Festival last Sunday.
Arts Council England consultation meeting today, asking practitioners and organisations about their proposed strategy for the ten years between 2020 and 2030. This is important stuff! I've enclosed a link to the draft documentation below - if you have an interest in this, then please do have a look; ACE are keen to consult as wide as possible and it is really easy to comment on their strategy on-line. I've also included a link.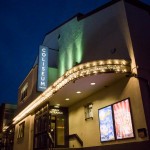 And we're off again! Today is the first day of my third year of working for myself. So what better way of spending the day than working, once again at Oldham Coliseum Theatre. Yesterday marked two years to the day since I last set foot in the offices at the Theatre - today I was back, sitting at my old desk, helping the Coliseum claim Theatre Tax Credit for the last shows that I was involved with. Funny old world.....