I've been editing film! Below you can see a short film made by Jez Dolan with Paul Richards in May 2021. The film was the result of 'Back in the Closet' - an artist residency project exploring LGBT older people's experiences in supported housing and independent living schemes.
The project was developed by Greater Manchester Culture, supported by House Proud and Rainbow Roofs. Funded by the Heritage Fund.
Manchester, 31 March 2021
Something of a red-letter day; I've been keeping a tally of how much money I've raised for companies from arts council, local authorities and trusts/foundations. Today the total just went over a million quid for the arts since April 2018!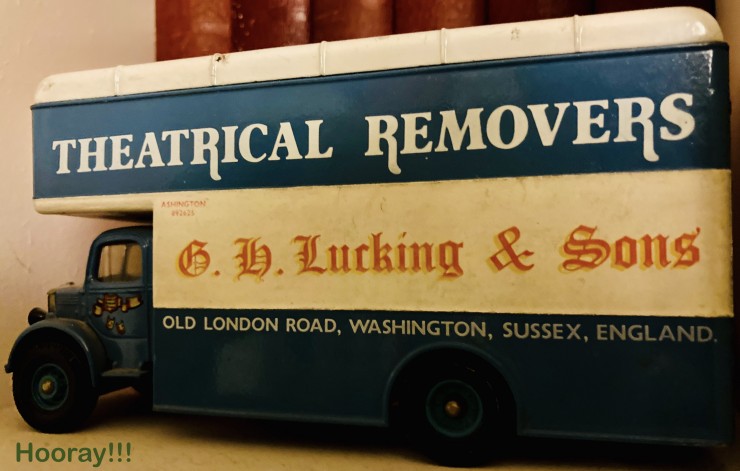 Manchester, 12 October 2020
A day of mixed news. On one hand it looks as if we are hurtling back towards a more restrictive regimen for the North - we suspect that before the end of the week we're likely to be in a third tier lockdown, with all aspects of the hospitality/entertainment industry forced to close again. I can't help feeling that if there were only a working track, trace and isolate programme running things would be different; it would also help if Whitehall had the common curtesy and indeed common sense to talk and plan with the local authorities here.
Today is also the day when in government propaganda, 'Fatima' the ballet dancer is advised to retrain in 'Cyber'. The over-riding message here being, that work in the arts, even if it means years and years of training and struggle, is of relatively little value to the country as a whole. HMG don't consider the enormous return on investment that cultural production gives the UK, it makes me, and many others bloody angry.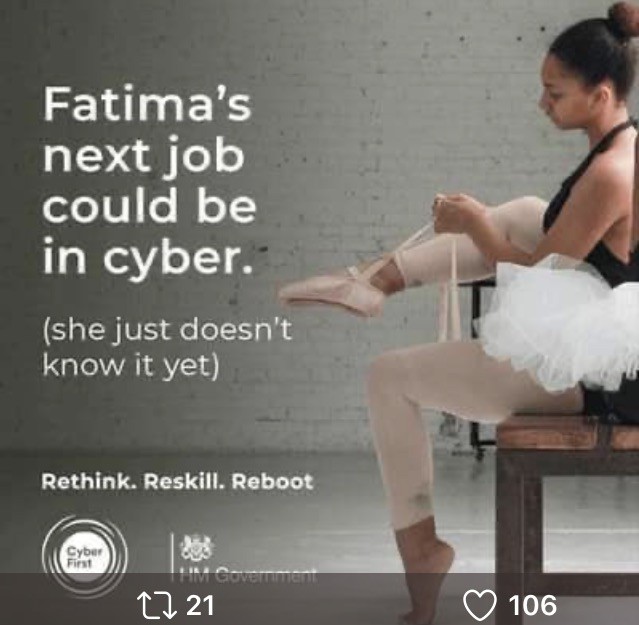 Here it is - the image of Fatima-gate that flags our low-skill, low value industry; it's shameful!
Today is also the day when the first tranche of organisations that have received recovery funding from the DCMS, via Arts Council England have been announced. I am absolutely delighted to report that the three organisations that I supported in making bids to this fund have all received funding - a total of £271,437 that will support highly-skilled artists and artisans over the next six months. This is money that will allow these organisations to make work and employ freelance practitioners until the spring. I'm absolutely chuffed!
These funds form part of the £1.57bn rescue package for the arts which was announced in London on 29 July, as I reported below. Although the cash is very welcome, it is taking a while to distribute and many organisations have already completed massive redundancy programmes, as the furlough scheme that was supporting employees was announced as being wound up by the end of October. The timing of the release of these emergency funds has come far too late to many skilled workers whose jobs come to an end in just over a fortnight.
This is, of course a personal tragedy for many, many people, who now face massive insecurity in the short term (I'm pretty sure that not all of them will, for example, be able to retrain in 'Cyber'). Of equal sadness is that it marks the permanent loss of skills to our sector - theatres will no longer have the knowledge base that allows them to make the first class work that we have all witnessed and have come to expect.
The timing of these events has compounded the difficulties that our organisations and workers are now experiencing and does not bode well for a sustainable and swift recovery.
Edinburgh, 29 September 2020
I've heard of a very interesting opportunity in Scotland...
Imaginate is the national organisation based in Edinburgh, which promotes, develops and celebrates theatre and dance for children and young people. Imaginate are currently seeking a new CEO as Paul Fitzpatrick will be moving on. It's a great opportunity for someone to step up onto an international stage.
The link to the job details is here
Manchester, 28 September 2020
I fear that the post directly below this is somewhat naive ... we all appear to be that little bit expendable in a non-viable industry - so - sorry about that!
Manchester, 25 September 2020
A further glimmer of hope for our sector, even as the infection rate shoots up again? Rishi Sunak warns Covid jobs plan will not stem UK's rising unemployment - although there is a concentration of support for the arts and entertainment industries - Guardian article this morning.
Manchester, 10 September 2020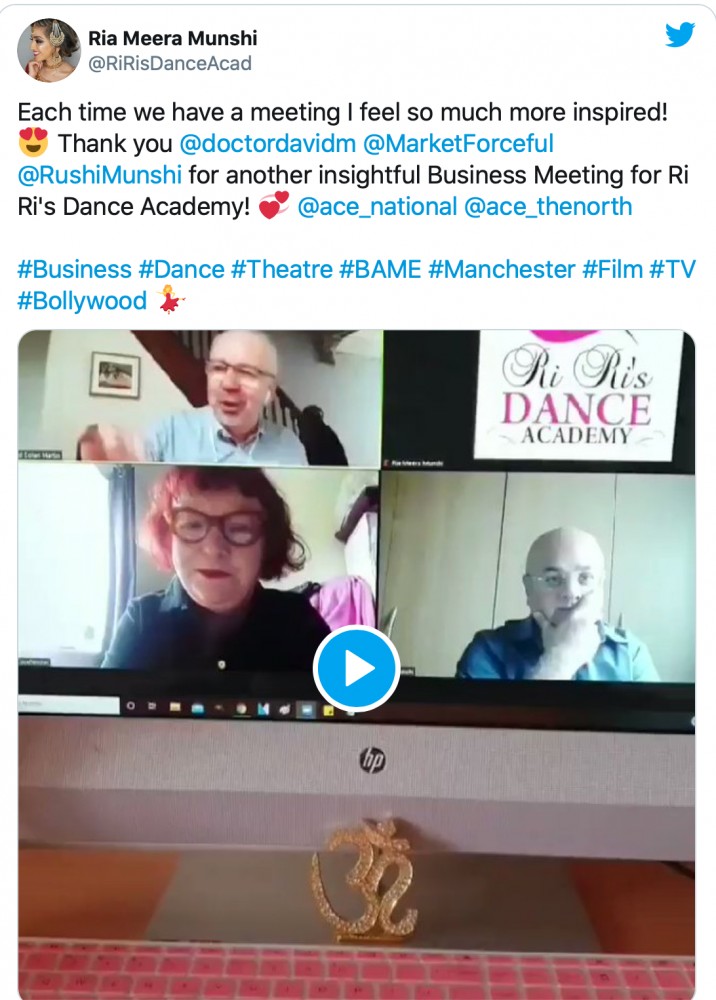 Manchester, 4 September 2020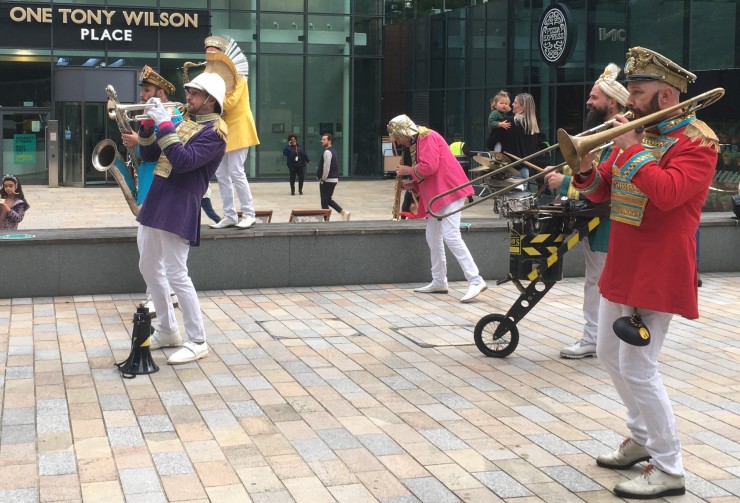 HOME in Manchester re-opened its doors today. It was great to be out, although we kept ourselves very nice, maintaining distance etc. and sitting outside - the benefit of which was seeing a performance by the superb Mr. Wilson's Second Liner. A LIVE PERFORMANCE - after so many months. Utterly life-enhancing.
Delighted, of course to see HOME re-open it's doors; congratulations to Dave Moutrey, Jon Gilchrist, and all those involved.
Thence virtually to The Old Vic to see Andrew Scott perform Three Kings by Stephen Beresford. Another live performance streamed from the theatre. Catherine Love writes in the Guardian...
Stephen Beresford's monologue is a measured and meticulously crafted tale of fathers and sons, tenderly performed by Andrew Scott. Played against the eerie backdrop of the Old Vic's empty auditorium in London, there's something melancholy and at times almost funereal about it – an elegy broken by moments of sharp humour.
Scott – for whom the script was written – is a transfixing presence on the screen... Scott's performance shows us the forces that ricochet down the generations, from little gestures that pass from father to son to the enduring pain of abandonment.
We love Stephen Beresford! That's two actual real-time live performances in one day. It makes you realise how much you've missed it.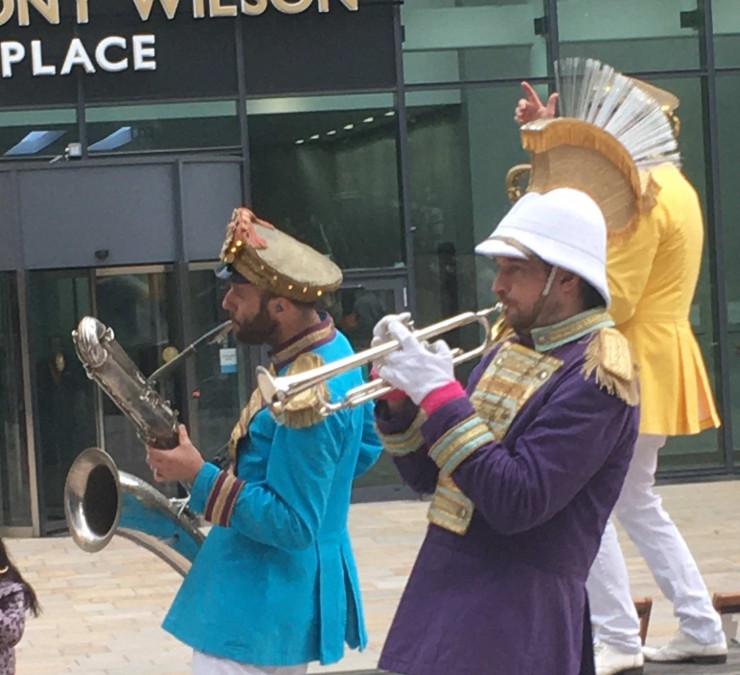 Manchester, 10 August 2020
The portal opens today for the first tranche of applications to Arts Council England for the Cultural Recovery Fund. There are four straightforward questions that you need to answer, but the financial information that Arts Council are asking for seems to be a little complicated, cutting across several financial years activities. I'm involved in the applications of at least three different companies!
£350m of the £500 is being released in the first round, which closes at noon on the 21st, giving applicants 14 days to apply. The second round, for the remaining £150m opens that same day and this runs through to Friday 4th September. The question is: which round to go for? If you apply for the first round, you can't also apply for the second and people are being encouraged to go for this first round, where more of the fund is available. But would it be worth hanging on a fortnight? Will the competition for the second round be more or less? Impossible questions to answer and most organisations I know are going to get their applications in between today and the 21st August.
Most companies that submit in the first round will find out whether they are successful at the beginning of October - this is going to be make or break for a lot of people.
Meanwhile, with the furloughing scheme coming to an end at the end of October, the round of redundancies in major arts organisations is picking up pace. The cultural world is going to look a lot different by the end of this year...
Manchester, 3 August 2020
Meanwhile, Greater Manchester, areas of Lancashire and Yorkshire go back into partial lockdown. We cannot invite people into our homes, or gardens, although we can still congregate in restaurants, shops and bars... Not quite understanding the scientific sense here.
At last, there has been an announcement on how the government proposes to distribute the cultural industry's rescue package of £1.57bn. £500m will go to the television and film industries, and a further £500m distributed as grants of between £50k and £3m by Arts Council England.
It's late; I'm pleased that it is going to come via Arts Council, who have far more knowledge of the sector than the Treasury does! I can think of many organisations who will desperately need this, particularly as many theatres are currently in the process of cancelling this year's Christmas Shows and Pantos - productions that usually keep these companies afloat. I'm very worried that many organisations have already opened up redundancy consultations - these are going to lead to a massive reduction in morale. It will be interesting to see who is successful in getting this much-needed life-line.
Today is the third anniversary of my embarkation into the wonderful world of the freelance arts worker. We're officially out of complete lockdown now, and in theory we're supposed to be getting back to normal. However, the theatres remain closed and although there is a £1.57bn rescue package announced to support the arts, there's little information on how this might be spent.
It has become increasingly obvious that theatres will find it impossible to operate in a financially sustainable manner whilst promoting and following a policy of social distancing - our auditoria are simply not designed with this in mind. Theatre producers are increasingly looking for new ways to present their work.
I remain cautiously optimistic, but I can't really see us getting back to any sense of normality until there is a vaccine to COVID-19, and/or effective treatment for those afflicted.