"Something lasts longer if you talk about it – talking is an act of survival".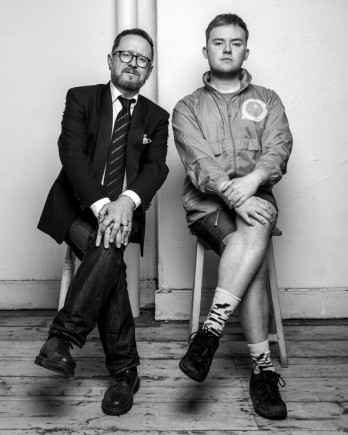 Due to the COVID-19 plague, performances are currently postponed. BUT WE'RE STILL MAKING THE SHOW! Watch this space...
A video about our fundraising campaign
Double-Ender tells our story. How we are affected by the gentrification and homogenisation of our city, its changing attitudes to LGBTQ people, the language we use, and how easy it is to forget our own history.
Double-Ender is a new collaboration between visual artist Jez Dolan and playwright Joshual Val Martin that uses storytelling to explore the cultural capital of queerness.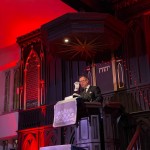 Taking as its starting point the psycho-geography of the city and Polari - the lost language of gay men, hear the story of how Joshua took fetish clubs on historical walking tours of Manchester, and how cottaging can lead to long-term love. Discover how language can both reveal queer identity and obscure its content to the uninitiated, see how cities can grow and change, both for the better and for the worse, shaping attitudes towards queer people.
Dolan and Martin bring together their work for the first time to create a fast-paced show that both informs and entertains.
Photo and video credits: Lee Baxter, Dan Walmsley and Matt Howarth
Double-Ender is produced by Initiative Arts and financially supported by Arts Council England and Superbia